Office Hours
Monday – Thursday
8:00 AM to 4:00 PM
Friday 8:00 AM to 2:00 PM
Contact
Phone: 401-331-6070
Fax: 401-331-8068
Email: Info@temple-beth-el.org
Location
70 Orchard Ave
Providence Rhode Island 02906
(East Side of Providence)
Cemetery
Congregation Sons of Israel and David
401 Reservoir Ave
Providence, Rhode Island 02910
TEMPLE BETH-EL seeks to be a caring Jewish community that warmly welcomes and engages members by providing a rich variety of religious, spiritual, educational, and communal opportunities. The Congregation is committed to Jewish life and the evolving principles of Reform Judaism.
Our Clergy
Senior Rabbi
Howard Voss-Altman
Rabbi
Sarah Mack
Cantor
Judith Seplowin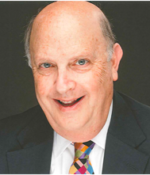 Rabbi Emeritus
Leslie Yale Gutterman
Our Mission
We engage innovative principles to connect our students to their Jewish selves, to each other,
to our Temple Beth-El community and Am Yisrael
(the people of Israel) in a setting that is joyful, communal and accessible.
Our Belief
We believe in creating an environment where: our students are active participants, problem solvers and planners, our teachers are facilitators and guides who foster critical thinking, our community is an extension of the classroom.
B'nei Mitzvah & Beyond
B'nei Mitzvah represents a commitment to Jewish learning and living,. Most of all, it represents a commitment to continued study and exploration. Our program continues through high school with many options both in and out of the classroom.
Fri, January 24 2020 27 Tevet 5780